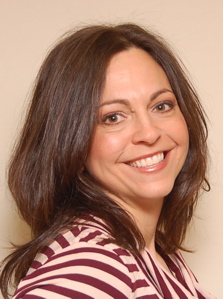 Kimberly McClure
Kimberly McClure (Sally Bowles) is grateful to have this opportunity to work with the very dedicated, hard-working Concord Players. Her recent work at other local theaters includes: (At Vokes) Charlotte in A Little Night Music, Elizabeth Proctor in The Crucible, Lois in Wonder of the World, Meredith in Bat Boy, and Mrs. Primrose in On the Twentieth Century. (With Hovey Players) Lauren in Second., Mama in A Shayna Maidel. (At ACME Theater) Maggie in Faithful, Julia in The Fourth Wall, and Tomfoolery.
Outside of the Klub she sings every day with the fabulous little people in her preschool class - where she is always fully clothed. Kimberly is excited to be a part of this diverse and very talented cast. She tips her hat to Nancy Curran Willis for continuing to be a fearless director with crystal clear vision.
Finally, with extreme appreciation for my Lovies at home (Doug, Hadley, and Ange) who make it work so I can follow my passion. Thank you. Thank you.