BEHIND THE SCENES
Last issue, we named the cast for The Sound of Music. However, a typical Players show like this requires more than a stellar group of performers. It also must have an equally stellar crew working off-stage and backstage. Here they are: Director and Choreographer, Kirsten Gould; Producers, Doug Cooper, Pam Holleman, Tom Sikina; Music Director, Susan Minor; Waltz Choreography, Jay Newlon; Stage Manager, David Gould; Assistant Stage Manager, Tom Sikina; Children's Coordinator, Liz Bishop; Set Designer, Brian Harris, Construction Supervisor, Allen Bantly . Costume Designer, Kathy Booth; Lighting Designer, Susan Tucker; Sound Designer, Jeff Boisseau; Sound Board Operator, Kevin Sheehan; Properties and Set Design, Charlotte Kelley and Anne Bantly; Hair design, Jack Wickwire; Make-up design, Charlie Atherton; Front of House,Sally Bull; Publicity, Donnie Baillargeon; Publicity Assistant, Laurie O'Neill; Lobby Decoration, Linda McConchie; Opening Night Gala, Jill Henderson; Tickets, Joanne Hines.

2013-2014 SEASON ANNOUNCED
The 2013-14 Players main stage season is finally set. The FALL MUSICAL, which shall remain nameless (at least until August 20), is to be be directed by Celia Couture, and will play November 8 through 23, 2013.


A murder mystery by Lucille Fletcher, director TBA, will be playing February 15 through March 1, 2014.



Book and Lyrics by Eric Idle, directed by Brian Kelly, plays April 25 through May 10, 2014.
Subscribe now: $50 for all three shows. For a brochure, call 978-369-2990 or email tickets@concordplayers.org

NEW BOARD ON BOARD (SOON)
Members at the recent Annual Meeting voted in a new board of directors, as follows:
Officers to serve a one-year term
July 1, 2013 to June 30, 2014
President: Tracy Wall
Secretary: Brain Harris
Treasurer: Kathy Lague
VP Productions: Paula McNabb
VP Operations & Development: Jill Henderson
Members to serve a one-year term
July 1, 2013 to June 30, 2014
Lisa Astbury, Special Events Coordinator
Stefanie Cloutier, Marketing and Public Relations
Corinne Kinsman, Membership
Doug Cooper, EMACT Representative
Members to serve a two-year term
July 1, 2013 to June 30, 2015
Susan Tucker, FOPAC Representative
Craig Howard, Chair, Play/Director Search Committee
Charlie Atherton, Chair, Finance Committee
Robert Runck, Planning and Community Outreach

SALLY BOBBITT
Sarah "Sally" Bobbitt, widow of Lake Bobbitt, passed away after a long illness. She and Lake were long-term members of The Players. At her request, there will be a memorial service later this year, but no wake nor funeral. In lieu of flowers, if desired, please send donations to the Hendricks Hill Museum of Southport Island, ME: www.hendrickshill.org or P.O. Box 3, Southport, ME 04576.

PLAYERS NEWS
Tom Richardson will be appearing as Annas in the Emerson Umbrella production of Jesus Christ Superstar. The musical runs March 29-April 14. www.emersonumbrella.org
Jay Newlon is choreographing the French Can-Can for the June FOPAC performance of The Merry Widow at 51 Walden.

THE SOUND OF MUSIC IS ALMOST HERE!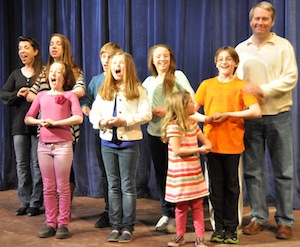 Someone hit a wrong note?


Don't miss our spring musical, The Sound of Music, the classic by Rodgers and Hammerstein. The story of Maria and the von Trapp family, set in Austria, when the Nazi menace threatened Europe. April 26-May 11, 2013 Fri. and Sat. 8 p.m., Sun. April 28 and May 5 at 2 p.m. Tickets $25. Call 978 369-2990 or buy on-line at www.concordplayers.org

THE WIDOW GETS MERRY AT 51
In recent years FOPAC (Friends of the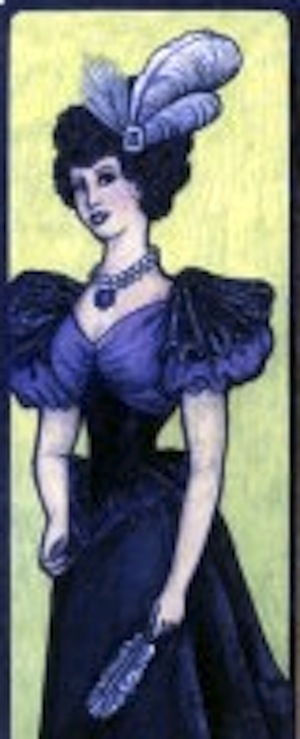 Performing Arts in Concord) has produced a number of highly successful operas and operettas. The latest will be Franz Lehar's comic operetta The Merry Widow, to be performed at 51 Walden June 14 to June 16. Kathy Lague will direct, Alan Yost is music director, and Barry Singer is the chorus master. The leading roles of Hanna and Danillo will be sung by Robin Farnsley and Ray Bauwens. Sarah Vincelett is cast as Valencienne, and Tom Frates will portray Baron Zeta. Rounding out the cast are Thomas Dawkins (Viscount Cascada), Brad Amidon (Raoul de St. Brioche) and Brandeis students Mark Di Campo (Camille) and Jason Dick (Njegus). Robin Farnsley and Roxanne Becker are doing the costumes, and Jay Newlon, choreographer, is working with the dancers to perfect the French can-can. Rick Shamel and Paul Gill will handle lights and sound. The orchestra will consist of 30 musicians from the orchestra and band. Tickets are $25 and can be purchased on-line or by calling 978 369-7911. Proceeds will benefit the operation of 51 Walden.

COME TO THE SPRING FROLIC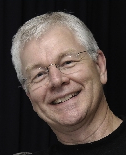 As the entertainment part of the Spring Frolic, on June 2 at 7:13 p.m, The Players will be putting on a "silent movie" piece, so that we have a second chance to see and hear silent movie composer Richard Hughes.

STEP-UP FOR 51 OUTSIDE STAIRS
An engineering assessment has identified the need for replacing the loading dock on the Tuttle's Livery side of the 51 Walden as well as the three sets of landings and steps on the bank side of the building. None of these structures meets code, and several are not supported adequately. They will be replaced with steel frames with pressure-treated decking for the landings and steps, except for the loading dock, which will be all steel with grating for the horizontal surfaces. The total cost of this project is $60,000. Members of the Executive Committees of the Concord Players, the Concord Band, and the Concord Orchestra met with the Board of Directors of FOPAC (Friends of Performing Arts), which manages the theater building at 51 Walden Street, to plan a fund raiser for this project. We sincerely hope that all of our members will step up for 51 by donating to this important project when they receive a request for funds later on this Spring.