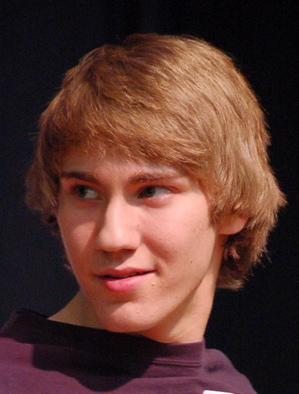 Matt Dornemann
Matt Dornemann is thrilled to be making his debut with Concord Players. He has recently appeared in Alexander Children's Theatre's production of 42nd Street (Billy Lawlor) at Babson College, Concord Youth Theatre's production of Grease (Johnny Casino), Concord Carlisle High School's production of Evita (Magaldi), and many more. He will also be performing in the famous Edinburgh Fringe festival as John Parker in the Marx Brothers Comedy Animal Crackers, in August 2008. In mid June you can see him as Will Parker in Alexander Children's Theatre's production of Oklahoma!

He has been taking Tap for five years at the Acton-Boxborough Dance Center and has appeared in three tap musicals. He has also taken Dance sessions from Jen Jarvis and Carly Evans. In his spare time he works for Concord Recreation/Elaine Jarvis and Nancy Peck helping put on shows for Elementary aged children.

This experience has provided him with a lot, and he has met many people who he never would have met on his own. Special thanks to his Mother, Father, and Paula Eldridge for all their support, and a shout out to all of his friends and family.