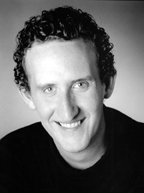 Jim Jordan
Jim is thrilled to be performing again with The Concord Players! He was recently seen playing the role of Judas in Godspell with Moonbox Productions. Jim was nominated for an IRNE award for Best Supporting Actor in a Musical for the role of Orin (the Dentist) in Animus Ensemble's production of Little Shop of Horrors.
Mr. Jordan is also involved in TV commercial work. He has been seen most recently in commercials for D'Angelo, WB Mason and Hood Ice Cream. Originally from Nebraska, Jim earned his Masters in Opera Performance from The Boston Conservatory.
For Esther who loved laughing with me and for Jen and James who love to laugh at me.