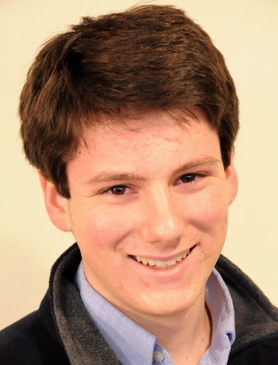 James Forbes Sheehan
(Armand) James is honored to be making his Concord Players debut and to be working with director Corey Jackson again, having appeared in Corey's The Music Man at Theatre III in 2005.
James has performed with many area theater groups including the Walnut Hill School for the Arts (Summer Theater 2009), the Village Theatre Project, Theatre III, the Alexander Children's Theatre School (ACTS), Indian Hill Music and Open Door Theater. Favorite past roles include Javert in Les Misérables, Father in Children of Eden, Captain von Trapp in The Sound of Music, the Beast in Beauty and the Beast, Percy in The Boy Friend, the Father in Six Characters in Search of an Author, and Billy in On Golden Pond.
James is currently a junior at Acton-Boxborough Regional High School where he recently produced Our Town (directed by Dr. Maureen Shea of Emerson College). He currently studies voice with Marsha Vleck and acting with Linda Potter, and he has been the resident Assistant Producer and graphic designer for ACTS since 2007. Many thanks to my family for everything, the cats for putting up with me practicing, and Corey, Mario, Paula, and everyone else in the League of the The Scarlet Pimpernel for putting on this great show!
"Into the fire we go!"