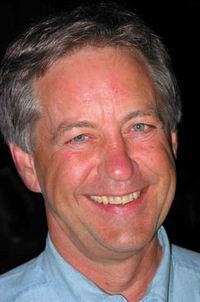 David Fielding Smith
Mr. Smith's first involvement with the Concord Players came when his play, A Flurry of Birds, won the Town of Concord Bicentennial Play Contest in 1975. The production went on to win the Moss Hart Award from the New England Theatre Conference and the script was published by Baker's Plays.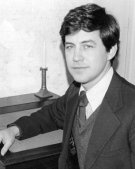 1975 for
Flurry of Birds
In 1982 the Players commissioned Smith to write a new adaptation of Little Women for their 150th anniversary production. Working together, Smith and the Players continued to develop that project for 1992. The current production is a further refinement of that work. "What we have now," says Smith, "is a theatrical experience that harkens back to theatre's earliest roots. It's a beloved myth, if you will, that many hands and retellings have helped to shape. It's a story that the community cherishes among the shared beliefs of its origins. Attending the production is first and foremost an affirmation of community. It wouldn't play in Peoria, nor should it."
Mr. Smith teaches English, directs the Winterim program, and coaches mountain biking at his alma mater, Lawrence Academy in Groton, MA. He and his wife Elizabeth Tyson-Smith make their home in Shirley.