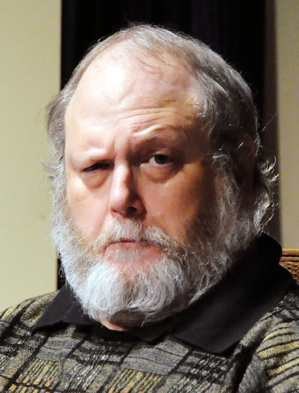 Peter A. Stark
Peter last worked with Concord Players as an offstage voice in HMS Pinafore and an assistant stage manager for Rosencrantz and Guildenstern are Dead. He is delighted that this role rolls him onstage! He is a regular member of the Vokes Players and the Sudbury Savoyards. During a recent sojourn in NJ, he was Sir Toby Belch in Twelfth Night, the Ghost in Hamlet, the Telephone Man in Barefoot in the Park, and Patrick Flannagan in Jitters and studied under John Eyd at the Actors Training Institute, where he also later taught.
Favorite roles include Mel Cooley in Tomfoolery, Jellaby in Arcadia; Arnold in The Boys Next Door; Jack Point in Yeomen of the Guard; Billy Jester in Little Mary Sunshine; Major General Stanley in Pirates of Penzance; Ross, Hecate, and Caithness in Vokes' Macbeth; and in Burlington Players' 2002 The Man Who Came to Dinner, Convict, Expressman, Radio Tech, Deputy, and Delivery Man.
Offstage, Peter's scholarly training is in Bible and Ancient Semitic Languages and in medieval Spanish/Hebrew poetry. He has translated and subtitled two Yiddish-language feature films for restoration on DVD. A longtime educator, he made 12 extended trips to the USSR and its successor states, doing outreach work with disadvantaged Jewish youth and Chernobyl victims, and he does voiceover work, theatrical sound design, and pre-show announcements.