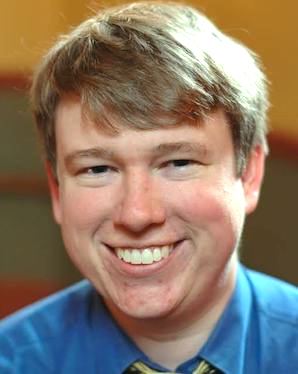 Terry Tamm
Terry is delighted to return for his third fall show with Concord Players in three years, after playing Garry Lejune in Noises Off in 2017 and Passepartout in Around the World in 80 Days in 2016. Other previous roles include The King of Bohemia in Sherlock Holmes: The Final Adventure with the Sudbury Savoyards, Rosencrantz in Rosencrantz and Guildenstern Are Dead with the Williams College Theatre Department, The Beadle in Sweeney Todd with Theatre906, and many more. He is the author and performer of On the Rocks, a one act solo performance that premiered at the Williams College Dialogue One Solo Theatre Festival.

He was a member of Out of the Blue, Oxford University's all male a capella group, from 2006-2007, including a sold out run at the 2007 Edinburgh Fringe Festival. By day, he is a Compliance Operations Analyst with Hachette Book Group in Boston.

He would like to thank his wife for running lines with him and for putting up with him on a day-to-day basis, and their dog Bilbo for his unconditional love.