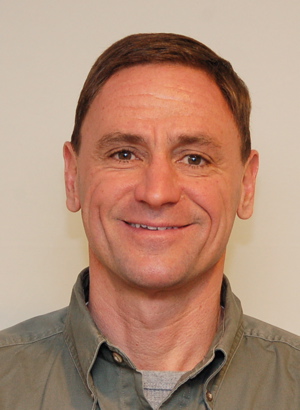 Cliff Blake
Cliff Blake (Tyler Moss ) Though not eating pickles while crossing Delancey Street, Cliff is pleased to imbibe the intoxicating life of a writer on that prestigious writer's...you know...whad-da-ya-call-it...that...what's-its-place...Writer's...Block!! And he's happier than a poet in jocund company to be part of this Concord Players' East Side Story — having played Officer Krupke in their West Side Story.
Other past role favorites include George in Same Time Next Year, Brian in The Shadow Box,George in Of Mice and Men, Geoffrey in The Sisters Rosensweig, Joe in Working, Bottom in A Midsummer Night's Dream and Paul Bonin in A Lesson Before Dying, for which he won Best Supporting Actor at the EMACT Drama Festival.
He has been in a number of independent films in regional film festivals. And Red Sox fans may have seen him on TV last summer as part of WB Mason's Bean Brain Coffee sales duo. In addition to theater, Cliff's passions include partner dancing (swing and tango) and songwriting.