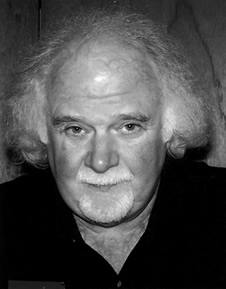 Jack Dacey
Jack (Set Designer/Scenic Artist/Link Deas) is a three-time winner of the "Best Set Design" award at the annual NETC/EMACT Festival, and he is also a four-time nominee. From 1985 to 2007 he served as Co-Stage Manager of the NETC/EMACT Festival.
Since becoming involved in community theatre in 1967, he has appeared onstage in close to 100 productions, primarily with the Camelot Players of Greater-Lowell, but also with Image Theatre of Lowell, The Garrett Players of Lawrence, and the Chelmsford Players. He has been directing and designing since 1974, and has stage managed more productions than he can count.
Jack is the proud author/director of Anatomically Correct, a collection of nine short plays, which was produced by the Camelot Players and premiered in May, 2007 at the Walter Brennan Lodge in Tyngsboro. In 2002, the New England Theatre Conference presented Jack with the Marie L. Phillips Award for "a lifetime of service to community theatre."
Jack is pleased to be working with the Concord Players for the first time, and he is always happy to be working, once again, with his dear friend JulieAnn Govang.