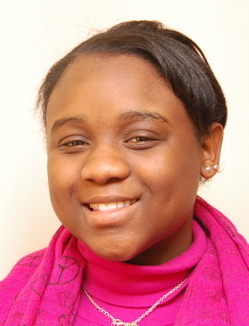 Janiece Dottin
Janiece Dottin (Helen Robinson/Choir) is very excited to be cast in this wonderful production. This is her debut performance with The Concord Players. She has appeared in several theater productions at The Concord Middle School and Concord Carlisle High School, including Miss Saigon and Oliver. Her favorite, most recent role, was as Dorothy Brock in the musical Forty Second Street.
Janiece is so happy to add The Concord Players to this list. Janiece has also appeared in many community and church theater productions in the Boston area. Her strong, soulful, gifted voice since the age of 2 yrs. old has been her number one instrument and a blessing too many.
Janiece would like to thank her family and Concord friends for their prayers, their sacrifice, and for encouraging her to pursue her calling, passion and her dream.