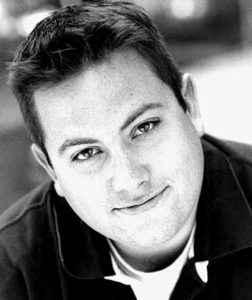 Corey Jackson
Corey directed the musical She Loves Me for the Players in 2006. He is a member of Village Theatre Project's Company of Artists where he directed their Young Company production of Children of Eden and recently appeared in a reading of Alan Brody's Victory Blues. Corey has directed many shows in the area including Savoyard Light Opera Company's Camelot and Secret Garden as well as Theatre III's The Music Man and The Full Monty.
Corey's other directing credits include The Shape of Things (SAMM Entertainment), Children of Eden (Stoneham Theatre's Young Co.), Into the Woods (ACTS - Concord), and The Boys Next Door (Sudbury Savoyards).
Professionally, Corey handles Product Operations Management for Novell Inc., an enterprise software company based in Waltham, MA. Corey is the author of a popular blog celebrating the revival of the North Shore's next popular Downtown destination, downtownlynn.com. Corey is happy to be celebrating his one year wedding anniversary with Sarah on May 17th.