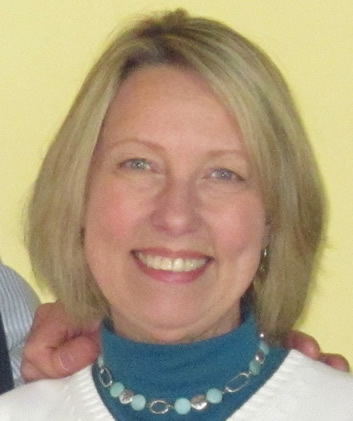 Kirsten Gould
Kirsten has been involved in theatre in Pennsylvania, on Long Island, NY, and here in eastern Massachusetts as performer (favorite-ever role – Anita in West Side Story), choreographer, teacher, and award-winning director. Since arriving in Massachusetts, Kirsten has been the recipient of seven EMACT and DASH awards for direction, choreography, and best productions. Her Concord Players 2000 production of Jacques Brel Is Alive And Well And Living In Paris won the EMACT Award for Best Production, the New England Regional Festival (NERF) Award for Best Production and Best Director, and represented New England in the American Association of Community Theatres (AACT) national competition. Her 2004 Concord Players production of 1776, extended its run with performances at John Adams National Park and at Faneuil Hall, Boston.
Other Concord Players productions include Tomfoolery, HONK!, Evita, Oklahoma!, West Side Story (DASH Best Musical), and The Sound of Music (DASH Best Musical). In other venues Kirsten has directed South Pacific at Turtle Lane Playhouse, Jacques Brel and Amadeus at Beatrice Herford's Vokes Theatre, and Oklahoma! at Savoyard Light Opera Company.
Kirsten recently retired from The Fenn School where she served as long-time Drama Director and Arts Department Chair. She particularly loves working on productions with her talented, sometimes performer/sometimes stage manager husband, David, and is grateful for his ongoing support of her favorite pastime. They have two daughters, Vanessa, Brooklyn, NY, and Kristina, Santa Monica, CA.
Kirsten wishes to thank all the incredibly talented artists and crews at the singular Concord Players organization for their tireless efforts in recreating the 18th Century so beautifully. It truly does take a village to produce a play.
Concord Player Productions

Date

Production

Role

2016
Amadeus
Director
2013
The Sound of Music
Director

2008

Director

2004

Director

2001

Director

1999

Director

1998

Director

1995

Dance Coach

1992

Director/ Choreographer

1988

Director

1986

Kathy

1986

Choreographer

1985

Producer

1983

lights

1981

Miss Adalaide

1980

A Villager

1979

set painting