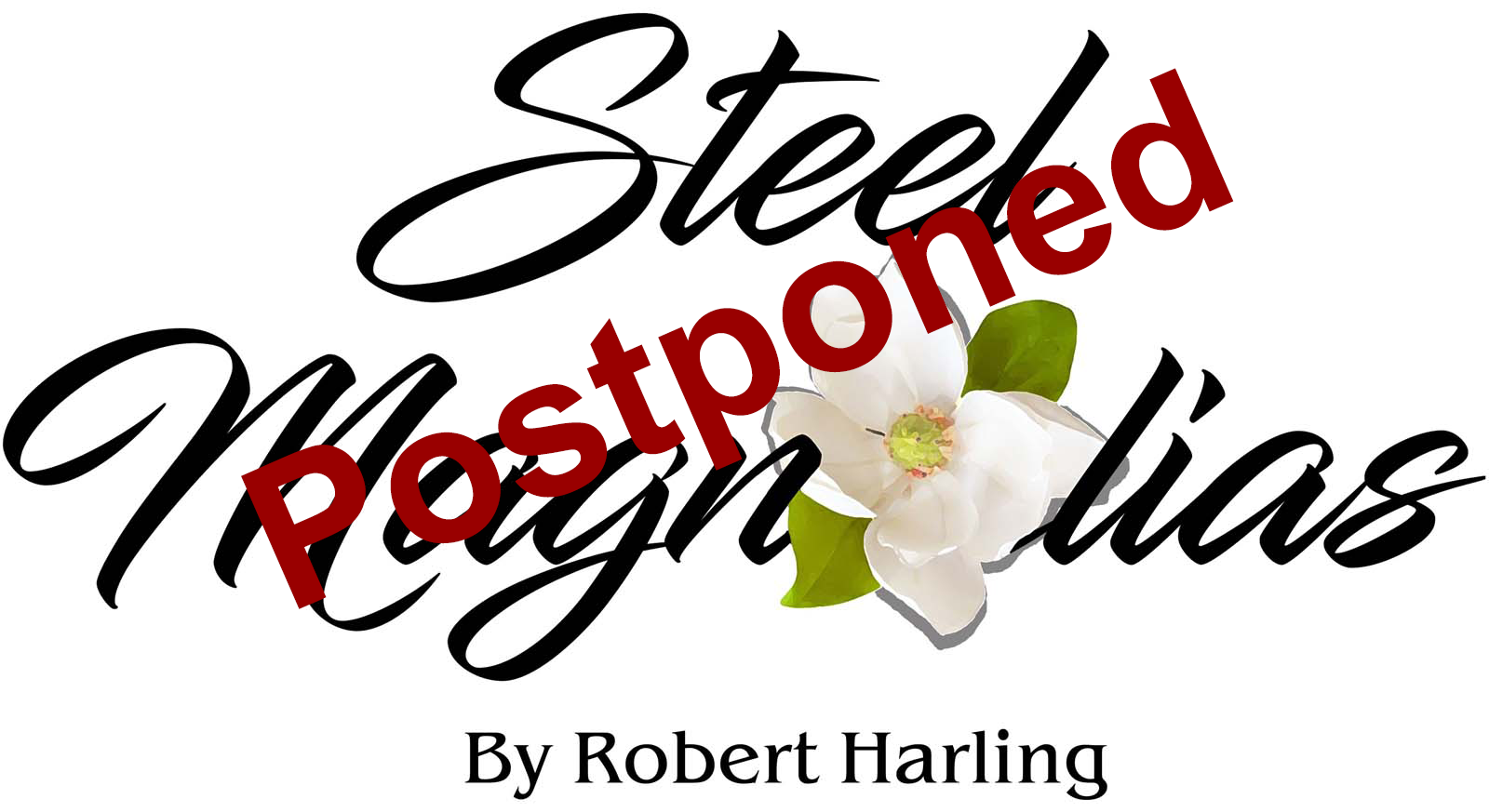 April 24, 25,
May 1, 2, 3 (matinee), 8, 9, 2020
Evening performances: 8:00 PM
Matinee performances: 2:00 PM
This production has been postponed until the spring of 2021.
If you aready have tickets (either as a subscriber or an individual ticket holder),
we will contact you to present your options.
by Robert Harling
Directed by Paul Murphy
Alternatively hilarious and touching, this beloved comedy-drama portrays the bond among a group of Southern women in northwest Louisiana. It reveals, over time, the depth of the strength and purposefulness of its unforgettable characters — ladies who are "as delicate as magnolias but as tough as steel."
Cast


Becky Ruccio
M'Lynn Eatenton




Danielle Wehner
Shelby Eatenton-Latcherie




Linda Burtt
Truvy Jones




Rachel Rabinovitz
Annelle Dupuy-Desoto

Margaret McCarty
Clairee Belcher


Dayle Ballentine
Ouiser Boudreaux

Production Team


Director
Paul Murphy

Producer
Corinne Kinsman

Producer/
Set Dresssing
Linda McConchie

Stage Manager
Nadine Sa

Set Design/
Set Dressing
Allen Bantly

Props
Anne Bantly

Costume Design
Kathy Booth

Costume Design
Pat Kane

Hair Design
Deanna Lander

Makeup Design
Charlie Atherton


Sound Design
Todd Short



Lighting Design
Susan Tucker

Publicity
Andrea Roessler