The Concord Players present
| | | |
| --- | --- | --- |
| 1832 | | 2002 |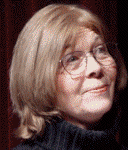 Louisa May Alcott lived at Orchard House in Concord
where she wrote Little Women in 1868.

The Players have produced Little Women every ten years
since 1932, with the exception of 1942 during World War II.
based on the novel by
Louisa May Alcott
82nd season
2001-2002
April 19, 20, 21
April 26, 27, 28
May 3, 4, 5
Friday and Saturday 8:00
2 shows on Sundays 2:30 and 7:00
Notes from the Playwright
The task of staging Alcott's novel is a humbling challenge. There are so many incidents and characters that one can never have it all. Other playwrights have solved the problem by rewriting the novel to fit the stage, and I feel that they have lost Alcott in the process. Therefore, my effort has been to make the staging fit the novel. I hope to save the pace, energy, and humor which make the novel a classic and which is the whole point of dramatizing Little Women.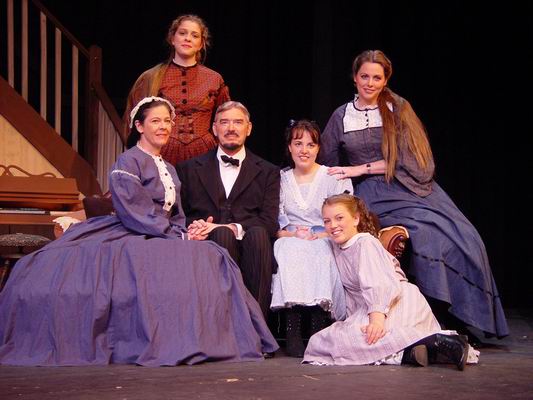 The Cast

Jo

Amy

Meg

Beth

Marmee

Laurie

Mr. Lawrence

Aunt March

Mr. Brooke

Fritz Bhaer

Father

Mr. Dashwood
The Crew

Set designer

Stage manager
Asst Dir/stagmgr
Costume design
Lighting design
Set construction
Sound Design
Sound technician
Choreographer
properties

Heddie's prop crew

Charlotte Kelly
Samantha Smith

Marion Pohl
Lori Livermore

make-up